This page is part of the FREE site located at http://logan.illinoisgenweb.org/. There is NO charge to access any page on this site. If you have arrived here through a pay site click here to go to the original free Logan County ILGenWeb site.
EMDEN SCHOOL 2nd GRADE 1946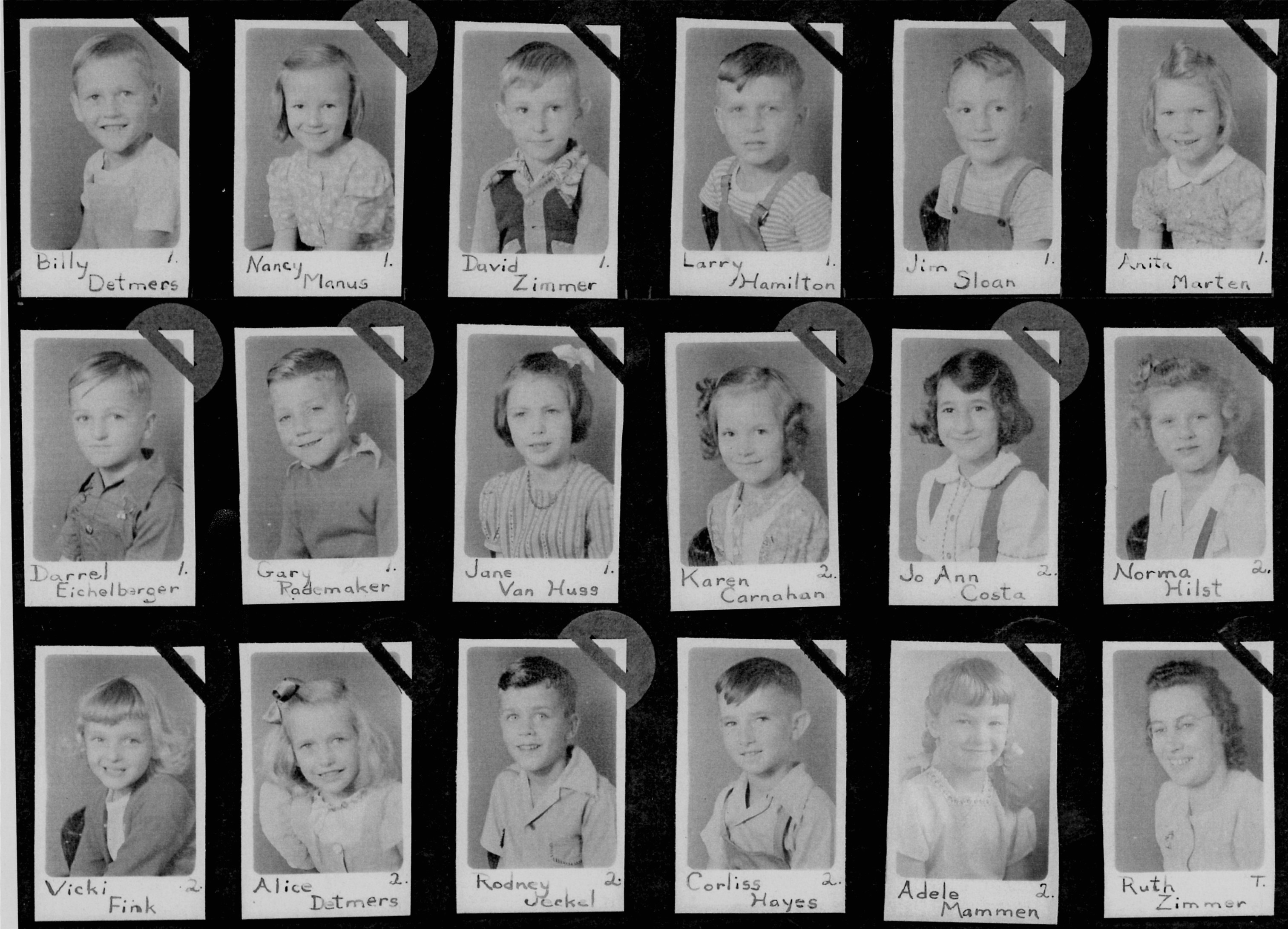 This picture was submitted by Logan County Genealogical & Historical Society Co-President Bill Detmers. That's him, top row left.
Main page. To return to the page from whence you came use your browser's BACK button.
© by Cheryl Rothwell for ILGenWeb
This page is "Emden School 2nd Grade 1946" on the Logan County, Illinois, ILGenWeb site. The address of this page is logan.illinoisgenweb.org/emden2nd1946.htm. This page was last revised on December 2, 2003.
All materials contained on these pages are furnished for the free use of those engaged in researching their family origins. Any commercial use or any use for which money is asked or paid for any reason is strictly prohibited.