LOGAN COUNTY

TOMBSTONE LISTINGS




If you would like to contribute a transcription of the tombstones in a Logan County cemetery please contact

Cheryl Rothwell





The section designations with cemeteries were made by the transcriber to assist you in locating a grave and not by the cemetery district or cemetery managers. Please see maps on the main page of appropriate cemetery listings for details.

A few links to The USGenWeb Project Archives pages off site.


Atlanta Cemetery, Atlanta Township PICTURES

Baker Cemetery, Chester Township listing and PICTURES

Bell Cemetery, Mt. Pulaski Township

Berry Hill Cemetery, Oran Township

Blue Grass Cemetery, Oran Township

Bowers Templeman Cemetery, Chester Township

Carlyle Cemetery, Mt. Pulaski Township
Carlyle Cemetery, Mt. Pulaski Township, Alphabetical Listing
Carlyle Cemetery, Mt. Pulaski Township, Section A
Carlyle Cemetery, Mt. Pulaski Township, Section B
Carlyle Cemetery, Mt. Pulaski Township, Section C

Downing Cemetery, Chester Township

Egdell-Barnes Cemetery, Corwin Township

Gardner Stone, Prairie Creek Township

Green Hill Cemetery, Prairie Creek Township - PICTURES

Goldsmith Cemetery, Broadwell Township
Keys aka Beason Cemetery, Oran Township
Laenna Cemetery, Aetna Township, Alphabetical Listing
Laenna Cemetery, Aetna Township, Section A
Laenna Cemetery, Aetna Township, Section B
Laenna Cemetery, Aetna Township, Section C
Hendrickson/Randolph Farm stones in Laenna Cemetery, Aetna Township
Lake Bank Cemetery, Lake Fork Township, Alphabetical Listing A-L
Lake Bank Cemetery, Lake Fork Township, Alphabetical Listing M-Z
Lake Bank Cemetery, Section A, Lake Fork Township
Lake Bank Cemetery, Section B, Lake Fork Township
Lake Bank Cemetery, Section C, Rows 1-9, Lake Fork Township
Lake Bank Cemetery, Section C, Rows 10-18, Lake Fork Township
Lake Bank Cemetery, Section D, Lake Fork Township
Latham-Thompson Cemetery, Elkhart Township, Alphabetical Listing
Latham-Thompson Cemetery, Elkhart Township
Lawndale Union Cemetery, East Lincoln Township
Lawrence Cemetery, Elkhart Township
Miller aka Hasenmeyer Cemetery, Eminence Township
Mount Pulaski Cemetery, Mt. Pulaski Township
Mount Pulaski Cemetery, Mt. Pulaski Township, Sections A and B
Mount Pulaski Cemetery, Mt. Pulaski Township, Sections C and D
Mount Pulaski Cemetery, Mt. Pulaski Township, Sections E and F
Mount Pulaski Cemetery, Mt. Pulaski Township, Sections G and H
Mount Pulaski Cemetery, Mt. Pulaski Township, Sections I and J
Mount Pulaski Cemetery, Mt. Pulaski Township, Sections K and L
Mount Pulaski Cemetery, Mt. Pulaski Township, Sections M and N
Mount Pulaski Cemetery, Mt. Pulaski Township, Sections O and P
Musick aka Oltmanns Cemetery, West Lincoln Township - PICTURES
Perry Cemetery, Oran Township
Pleasant Valley Cemetery, Corwin Township - PICTURES
Reece nka Shellhammer Cemetery, Laenna Township
Richmond Grove Cemetery, Sheridan Township
partial reading
Reed aka Wiggers Cemetery, West Lincoln Township - PICTURES
Skelton Cemetery, Oran Township
Steenbergen Cemetery, Mt. Pulaski Township
Steenbergen Cemetery, Mt. Pulaski Township, Alphabetical Listing
Steenbergen Cemetery, Mt. Pulaski Township, Sections A, AC
Steenbergen Cemetery, Mt. Pulaski Township, Section B
Steenbergen Cemetery, Mt. Pulaski Township, Section C
Steenbergen Cemetery, Mt. Pulaski Township, Section D
Steenbergen Cemetery, Mt. Pulaski Township, Sections E, F, G, H
Steenbergen Cemetery, Mt. Pulaski Township, Section I
Stephens Cemetery, Sheridan Township - PICTURES
Thomas Cemetery, Prairie Creek Township - PICTURES

Turley Cemetery, Elkhart Township, Alphabetical Listing
Turley Cemetery, Elkhart Township
Two Mile Grove Cemetery, Lake Fork Township, Alphabetical Listing
Two Mile Grove Cemetery, Lake Fork Township
Warrick Cemetery, Broadwell Township
Zion Cemetery, East Lincoln Township - PICTURES
From the late Alberta Lisk:

The plat of Chester Township shows three unidentified cemeteries. All were probably small private burying grounds. One is located in Section 29 and has only one stone located on a farm some distance from any road. The inscription reads:
Charlie E. died June 1, 1862 aged 3 yr 6 mo
Horace Jan. 6, 1857 aged 8 mo 1 da
Sons of M. and E. Hinrichsen


Another is shown just south of Lincoln along the Primm Road in Section 7. Nothing remains.

Another was located in Section 3 near the Chester-East Lincoln Township boundary line.



From Jean and Norman Pyle:

Some stones from the Downey Cemetery were moved to the Atlanta Cemetery around 1880.

Paul Adams says there was a Clear Creek Cemetery in Oran Township on private land. No stones remain.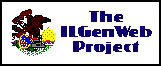 Return to main Logan County page
Return to cemetery listing page
Background graphic provided by Rhio's Sampler.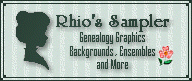 This page is "Logan County ILGenWeb Cemetery Listing Index" on the Logan County, Illinois, ILGenWeb site. The address of this page is http://logan.illinoisgenweb.org/stonelist.htm.
All materials contained on these pages are furnished for the free use of individuals engaged in researching their personal genealogy. Any commercial use or any use for which money is asked or paid for any reason is strictly prohibited.
Copyright by Cheryl Rothwell